Give Your Piggies What
They've Been Wheeking For!
High-Quality toys and treats for Guinea Pigs, and gifts for piggy moms!
How Guinea Pig FunBox Works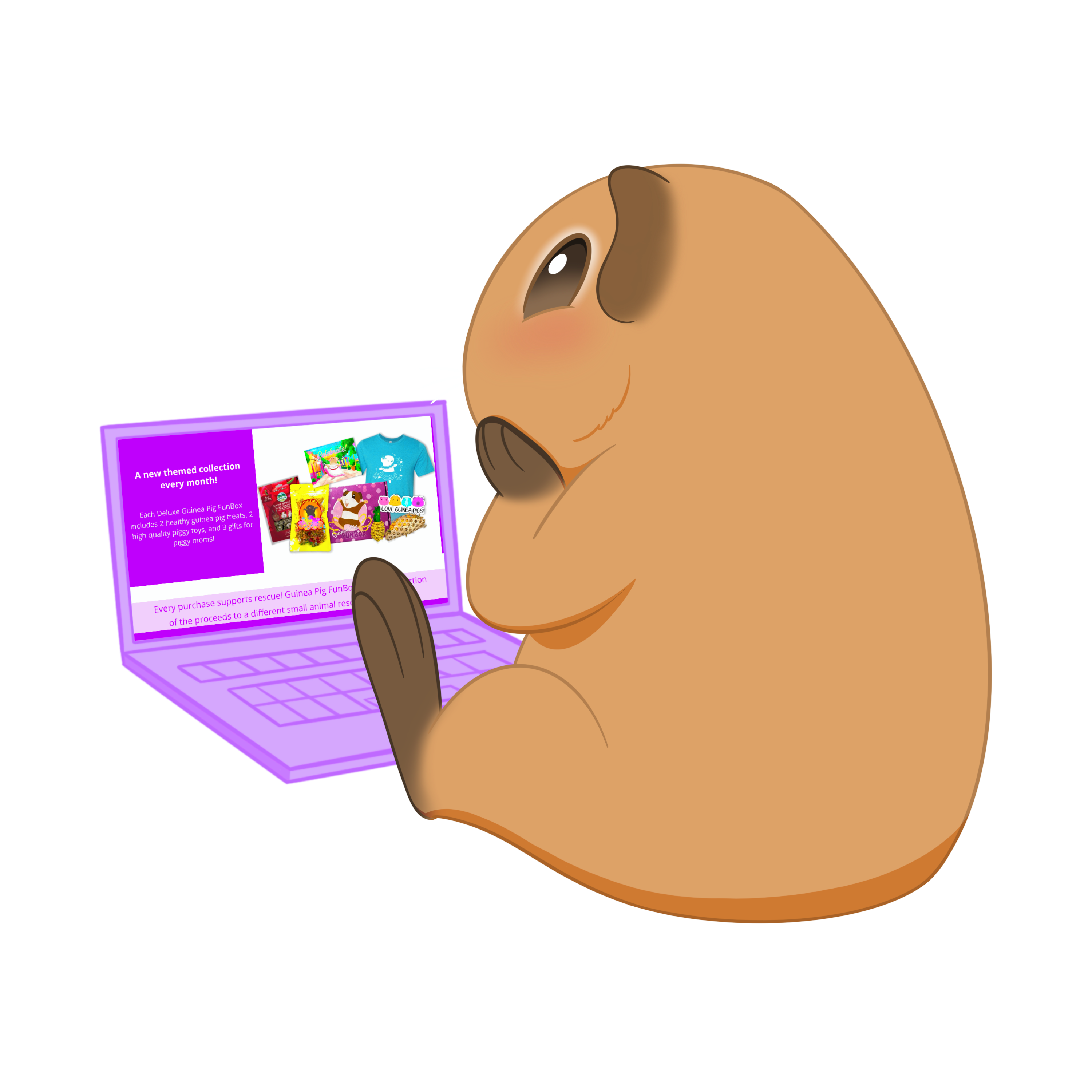 1) Sign Up for Guinea Pig FunBox! 
Choose. the perfect box for
you and your piggies.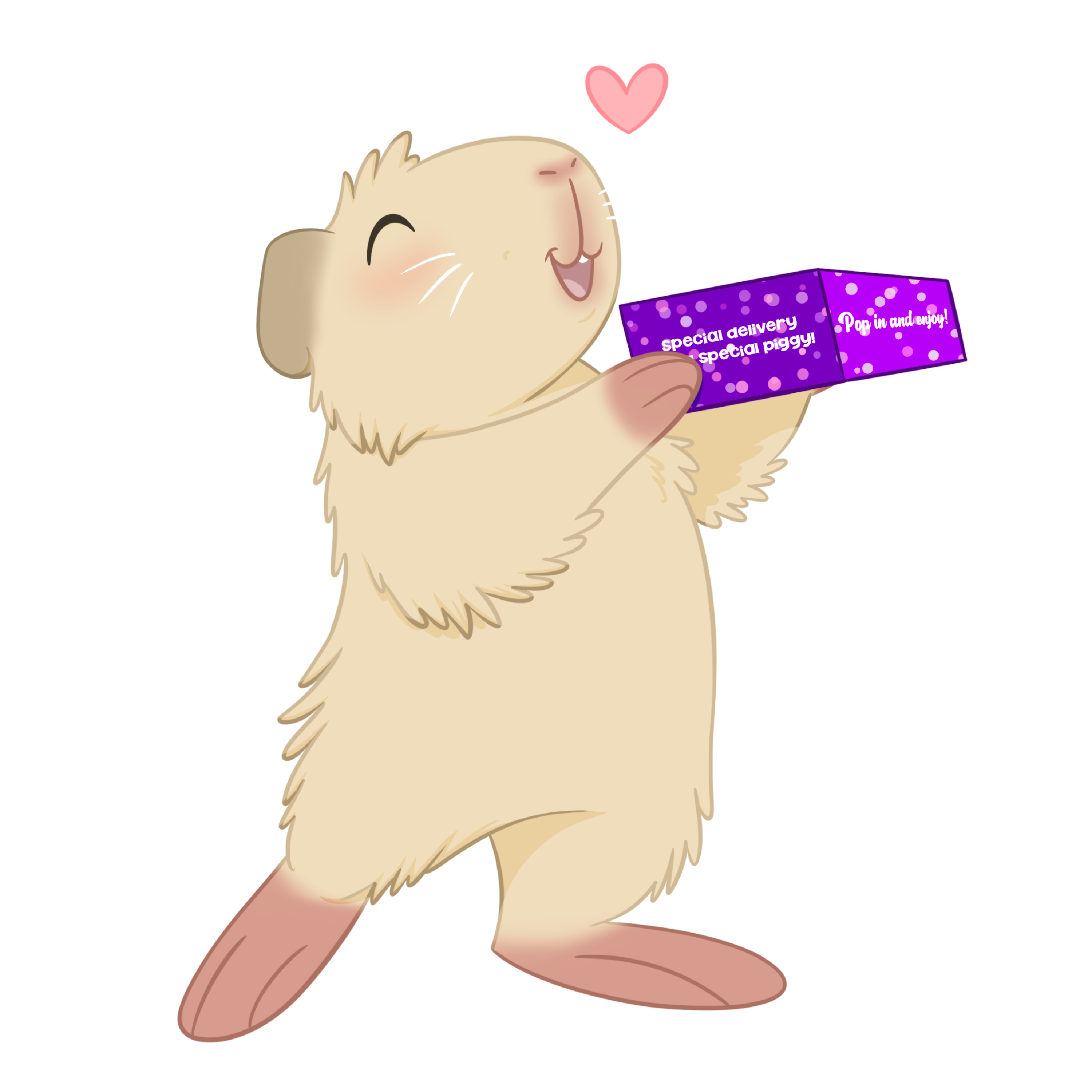 2) Your First Box Ships within
4 business days. 
The rest of your boxes will ship
by the 4th of each month.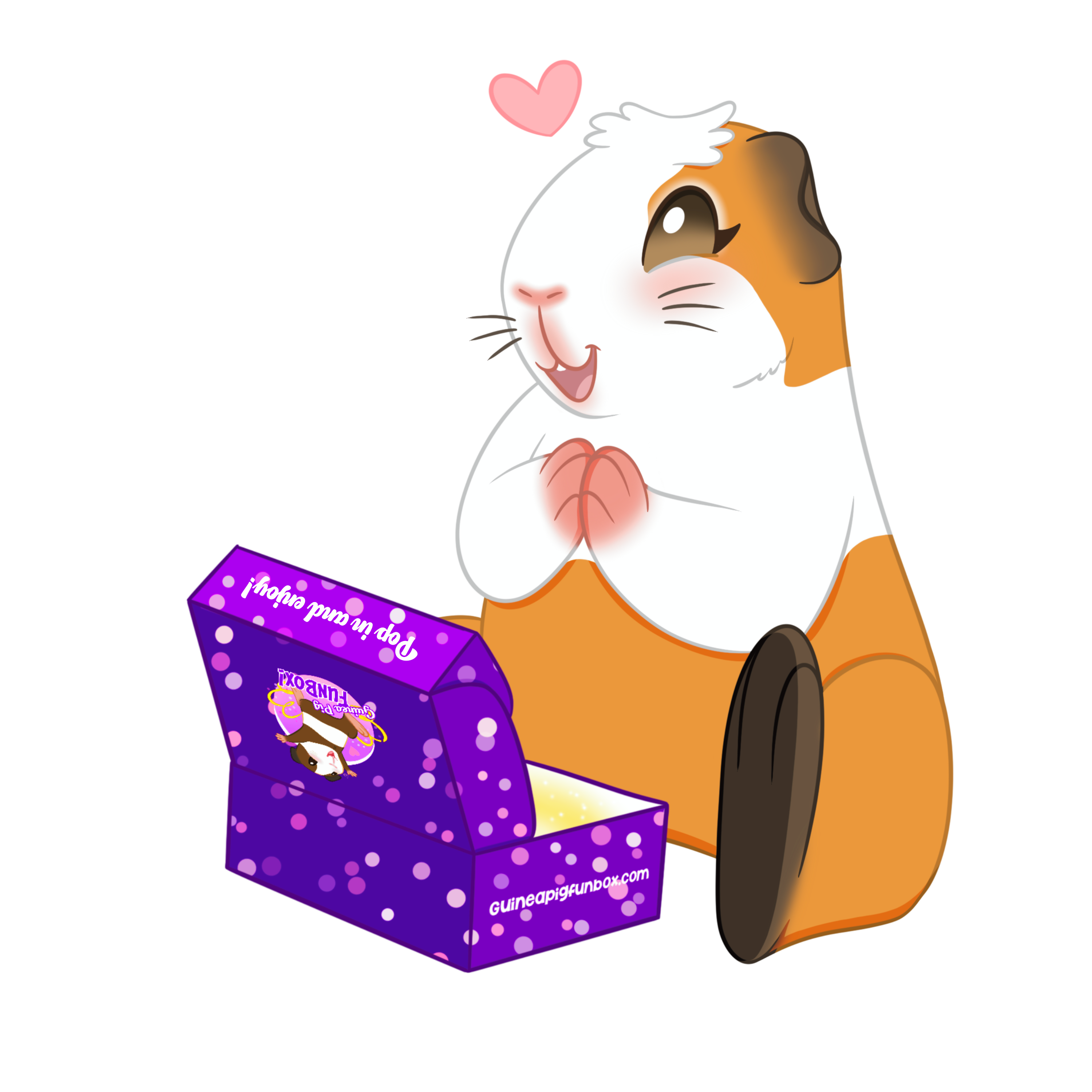 3) Your Piggies Will Wheek
for Joy
at
all the treats and toys, while you 
enjoy
the
piggy themed gifts!
Ready to spoil your piggy with a
box of their own?
Each Deluxe Guinea Pig FunBox includes 2 healthy piggy treats, 2 high quality piggy toys, and 3 gifts for
piggy moms!
Every purchase supports rescue! Guinea Pig FunBox donates a portion

of the proceeds to a different small animal rescue each month.